My grandma passed away in June. This picture of her (taken in March of this year) holding Holden is the last *good* one I have of her. I was able to go back to Mesa in May/June to visit with her again before she passed, but the pictures I took of her then, she wouldn't want shared.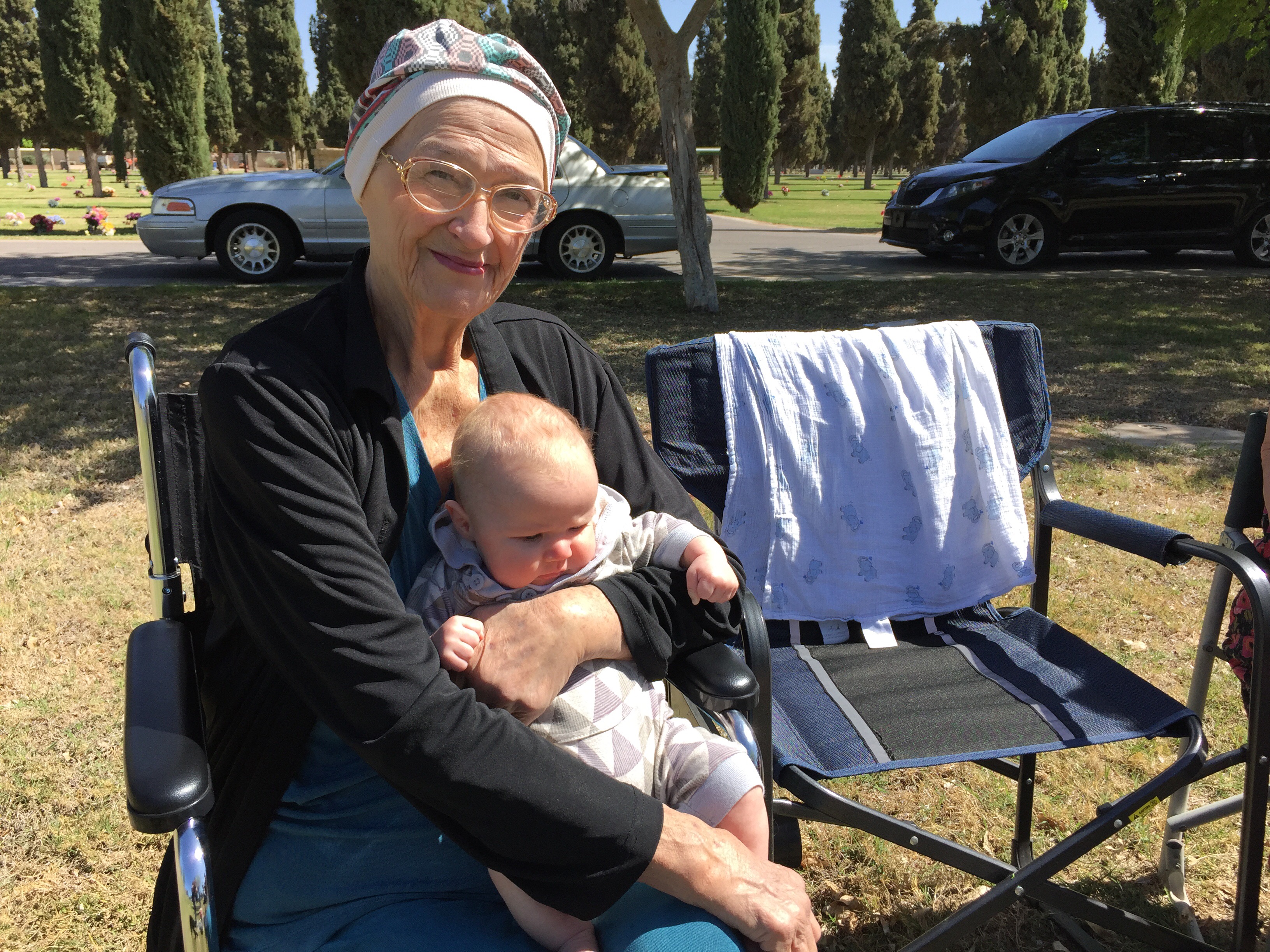 Grandma loved babies. She had 6 of her own (it blows my mind; I can't imagine having that many, and I know so many families with even more), 27 grandchildren and 22+ great grandchildren. At the time of her passing, Holden was the youngest great grandbaby and she loved him a lot, though she only actually met him twice. But I talked to her her often on the phone and she always told me how much she loved his name. "Hoooolden," she'd draw it out. "That sure is a nice name."
When he's older I will tell him all about his Grandma Great who loved his name.
I've lost both of my grandfathers already, but my grandma is the one I've been closest to throughout my life—I grew up around the corner from her—and her passing has made me reflect on my life (and my death) in a way I never have before.
When she was my age she was almost done having kids. When she was my mother's age she had a gaggle of grandchildren and (in my opinion) was at her peak. Full of life and love, an evening spent at Grandma's was always pure perfection. We played with cousins—red rover in her huge backyard, or chased chickens or made secret pacts to always be best friends. When we were older we sat around listening to aunts and uncles tell amazing stories of hilarious days gone by. And when it was time to say goodbye, she made sure her guests left filled up, both in heart and in stomach. She loved her family above all else.
At 80 she died; she was the baby of her family and two of her sisters (her best friends) outlived her. Seriously? All those years together, and then having to part with your baby sister like that? It's so wrong. Stupid cancer.
The last time we visited her (before the trip in May/June which was really just to say goodbye and then stay for the funeral), she insisted that Kyle and I drop by her house on our way out of town. She wanted to say goodbye. She had a calendar of tractor pictures that she'd been saving for months to give to Hutch…22 great grandchildren and she remembered that one of them was obsessed with tractors, can you imagine?! Makes me cry just thinking about it. And for the record, he continues to love the calendar to this day.
When he is older I will tell him all about his Grandma Great, who remembered he loved tractors.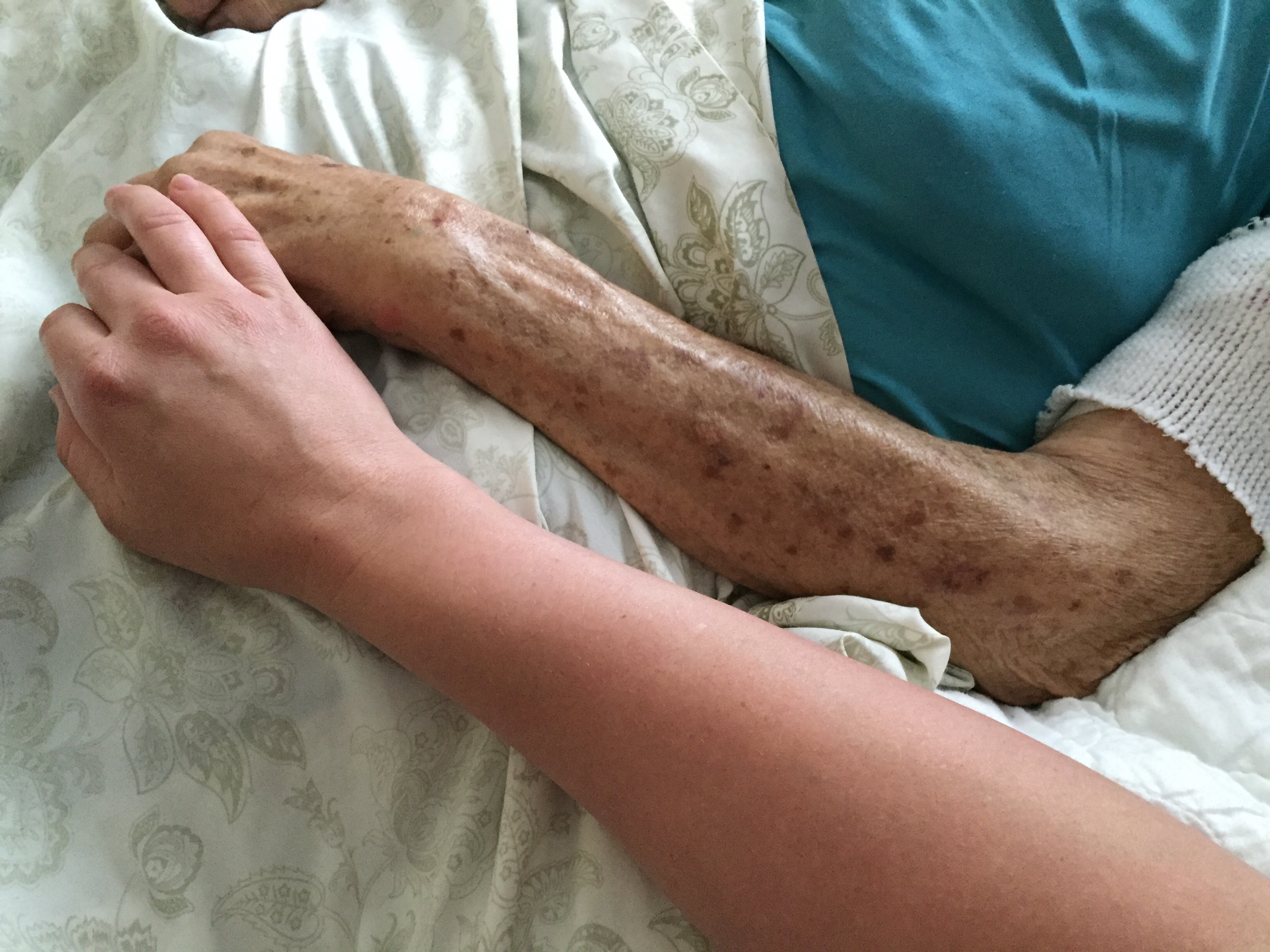 I think she must have felt her life was short, in the scheme of things. She was 80 when she died. I am nearly 30. If I die in 50 more years…that's really not much time. What do I want to do with it? Why do I waste so much of it? How can I make a difference? What is my purpose…my mission?
I want to answer these questions, and soon. But having children has, for me, made any sort of serious introspection difficult. At the end of the day I basically fall into bed and pray for 4-6 hours of sleep. Keeping my boys alive and relatively happy has been my number one priority for the past three years, and honestly most days that's about all I can say I accomplished. My house is a mess, I'm super out of shape, my garden is pitiful, etc. etc. with the very long list of failures.
But at the same time, having children (and watching Grandma die) has kicked my desire to change the world into high gear. I need to leave it a better place than it is right now. For them. So somehow I am going to have to find a suitable way to divide my time between them and…something else. What that something is, I haven't quite decided. But it has to be soon because there just isn't that much time anymore.
Whatever I decide to do, I hope it can honour Grandma.