Christmas is approaching, and in honour of the big day, I'm going to post a series of gift ideas to help you know what you can get me.
…
…
I jest.  Not about the gift ideas—I really will be doing them—but about you getting them for me.  I only said it 'cause I thought it'd be funny, but none of you laughed so now it's all awkward and quiet, with you thinking that I'm expecting something but having no intentions of getting me anything, and me feeling stupid for making you feel weird.  Sometimes I hate myself.  Sometimes like now.
Anyway, I like the idea of posting wish-list items because 1) My family members and I have decided that in lieu of gifts this year, we're all going to Disneyland together and our gift to each other will be time spent together, which means there's no pressure for any of them to actually purchase this stuff, and 2) I always enjoy seeing what other people would like for Christmas, so I thought maybe you'd like to see my ideas.  Anyway, I can't guarantee these are shoe-in gifts that would be sure to please the people on your list; all I can promise is that I would be thrilled with them, and if you're buying for someone like-minded to me, then these suggestions would probably please.
With each gift idea post, I will include a cheap idea, a moderately priced idea, and an outrageously expensive idea, just for fun, and because I like to cover my bases.
So, without further ado, I give you…Camille's Christmas Suggestions (inventive title, I know…cut me a break; my mind is sick of words right now):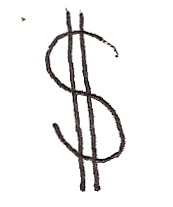 Because I consider myself an easy-to-please gift receiver, I will begin my Christmas gift suggestion list with a very inexpensive item that I would be tickled absolutely pink to unwrap:

Burt's Bees Replenishing Lip Balm with pomegranate oil. Faithful readers of Archives of Our Lives will note that this is a #1 item that immediately tops my wish lists when I make them.  The reason I always ask for this is because I have adopted it as my signature lip product—I use it on a daily basis.  And by daily basis, I don't mean every morning before I leave for school…I mean every morning as soon as I wake up and after I eat breakfast and brush my teeth and after drinking a DDP or glass of water and in between every class and on my drive home from school and right before bed and although I can't say for sure, there's still a very good chance I apply it in my sleep, too.  I use it all the time, and I live in fear of it being discontinued, which means I buy a two-pack of the stuff every time I set foot inside a Target™ (cosmetic aisle) so I can have a stockpile of it if the world should suddenly end one day.
Two tubes cost $5.49 from Target™, and I would even be happy with one.  Two dollars and twenty five cents for a Christmas gift which I would be thrilled to receive even from my husband (who has never made an attempt to purchase one of these for me, by the way)?  SOLD.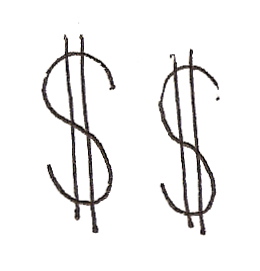 Next, for a slightly more expensive gift (though I don't know why anyone would spend more when they now know how cheap I am to please)…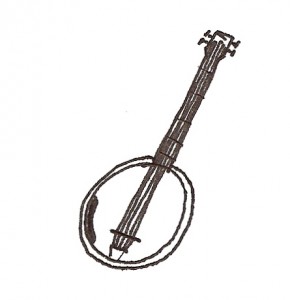 A banjo. It's true.  I have been wanting a banjo for the past year or so (though when I think about it, I realise I'm the sort of person who should've had a banjo all her life).  They can range anywhere from $50 to much more, but I'm including it in the moderately priced section because I would only need the very cheapest banjo money could buy.  In fact, it would be best if it came from some down-and-out folk singer from Craigslist™.  I like my twang with a history, thanks. If nobody ever buys me a banjo, I shall be forced to buy one for myself someday, which I am fully prepared to do before I die.  I don't need to master the instrument, just get good enough to compete in a banj-off against Steve Martin.  Preferably on national television.  Or YouTube™.
That's not too much to ask, is it?  Image from here.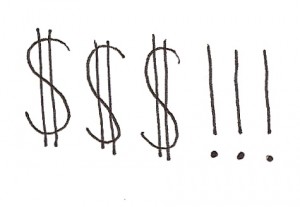 And finally, for today's ridiculously outrageous and highly unlikely to ever become a reality Christmas gift suggestion, I present…
An old school Mini™. I have wanted a new Mini™ for many years, and it only occurred to me within the past few that it would be equally, if not more amazing to own an old school one.  Any model (except the vomitous truck-bed disaster, please).  Any year.  Any colour.  Any condition.  Preferably one without a slouchy butt and different-sized tires as pictured above, right, but I'd even take one of those.
Like I said…
…I'm easy to please.
And so is anyone else who thinks exactly like I do. If you know someone like that, first, I'm sorry, and second, I recommend the Mini™.  It's fail-proof.
What's on your dream wish list?