Lindsay did not want her adorable little brother to be left out of the cute-kid competition. She writes:

One of the first things that attracted me to my husband was that he immediately took to my youngest brother, Kevin, and treated him like any other stinky little boy. He'd wrestle with him and toss around a ball, or get after him when he did something naughty. It was so nice to see someone not be nervous or awkward around him, or thinking they could "catch" what Kevin has. I think it takes a special kind of person to get to know and love special needs kids; to see past all their distinguishable facial features and realize that they're just crazy cute little kids too.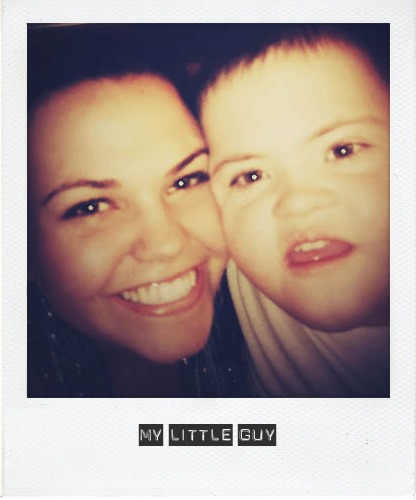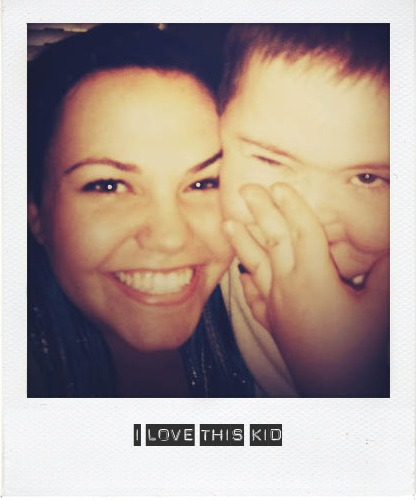 Kevin is in a class all his own…
but for chubby booger-faced Down's Syndrome boys, I think he'd take the cake.
Then eat it.
Right you are, Lindsay.  Thanks for sharing!