Welcome to Saturday Steals!
To participate, simply write a post about the greatest steal you've stumbled across (during this week, this month, this lifetime, whatevs) with instructions for your readers to come see the rest of the Saturday Steals here on this post (you can copy and paste the above Saturday Steal button, too, if you like the looks of it). Then, once your post is published, submit your link at the MckLinky list at the bottom of this post—that way, all my blog visitors will be able to see your steals, too. It'll be one great big deal-sharing party!
********************************
As for me, my Saturday Steal is yet another item of clothing. Particularly, this vintage Melissa Lane houndstooth dress item of clothing: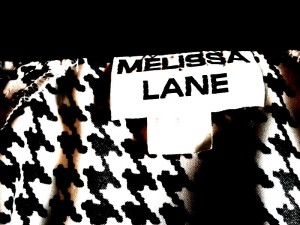 I quite like it. I think it's fabulous that the hem is past my knees—today's skirts that claim to be knee-length always hit well above my knee, which annoys me to the Earth's end. I'm sure this dress was originally intended to hit mid-calf back in the sixties, and I admit that it would look better on me if it was a little longer, but I don't really care. I'll take it.
The only thing I don't like about this pretty vintage dress are the sleeves—they're pretty wide and they make my shoulders/arms look extra top-heavy. If I were a better seamstress, I'd take them off and make them fully three-quarter length, and try to slim them down a bit. But I'm not so I won't; as it is, I already took out the shoulder pads, and that was pretty much the extent of my sewing prowess.
Still, at $7.00 from a local thrift store, I can't really complain.
***********************************************
So, let's see what you stole this week! (I'm keeping this list open all day Saturday and all day Sunday for your convenience. Now you'll have NO EXCUSE not to participate.)