Hi, guys. We had another titillating weekend of steals—let's take a look at what was showcased, shall we?
*****************************************
Shesten, who is going back to school after a long hiatus (huzzah, Shesten!) found a book she needed for her class for only $2.55, and she got free shipping! (I never qualify for free shipping.)
Maureen caught the cooking bug and grilled up some gourmet-style green chile cheeseburgers, which she calculated cost her less than half what she'd've paid at a restaurant.
Leah got throw pillows for her awesome grey couch at a fraction of their original prices from the Pottery Barn outlet (I had no idea they had an outlet—I have been missing out, clearly).
Chloe got this adorable overnight bag for her birthday (gifted by her parents for her to use on her HONEYMOON, ooh la la).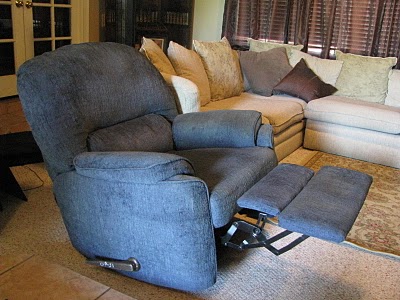 Lindsay (private link, I'm sorry) got this "ugly as sin" (her words, not mine) rocking chair/recliner for only $12.50! While she admits that it is really very ugly, she has plans to slipcover it. Knowing her talents, I have no doubt she will make a boutique item out of it.
Chelsie got this copy of Mockingjay for $8.50, pre-ordered, plus free shipping. Add that to the many hours of delicious literary enjoyment I'm sure she squeezed out of it, and you've got the steal that keeps on giving.
(I haven't read Mockingjay yet, but I've heard the ending leaves much to be desired. No spoilers, please, but what did you think of it? Was Chelsie's steal really a steal after all, or was she, in fact, stolen from?)
*****************************
As for me, I would just like to announce that on this, the thirtieth day of August, 2010, my house was FIFTY-FIVE DEGREES when I woke up shivering this morning. The thermostat has gradually been reading lower and lower temperatures. I thought it was cold yesterday when it was sixty-six, and now I've got the heater SET to sixty-six to warm me up from fifty-five.
Yes, friends, you read it right: I turned my heater on. I tried so hard to hold out till September, but I am weak and undeserving. And my heater is on in August.
O, Canada…